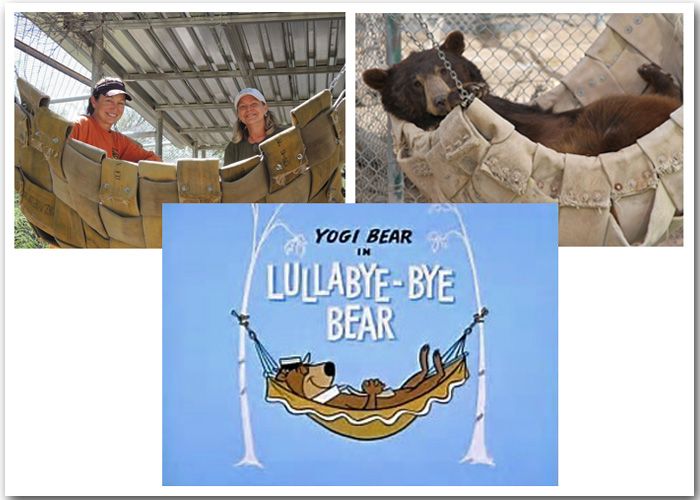 Ever wonder if our bears use their hammocks?
The answer is, YES! They LOVE their hammocks! Our bears like nothing better than a dip in the pool followed by an afternoon siesta in their hammock.
And what are they made of?
Firehose, strong and sturdy, by bear standards almost indestructible.
Depending on the sex, season, food or genetics, a black bear can weigh 125-500lbs. That's a lot of weight to throw around.
The enclosures might look "bare," but not a lot of materials can withstand the damage bears can do.
Thanks to the handy skills of volunteers like Kris and Brigid our bears can spend the lazy days of summer and the rest of the year in comfort.
We currently have an idea for a commercial back scratcher, but lack the funds to purchase it. Please consider donating so that our bears may be able to "scratch their itch."