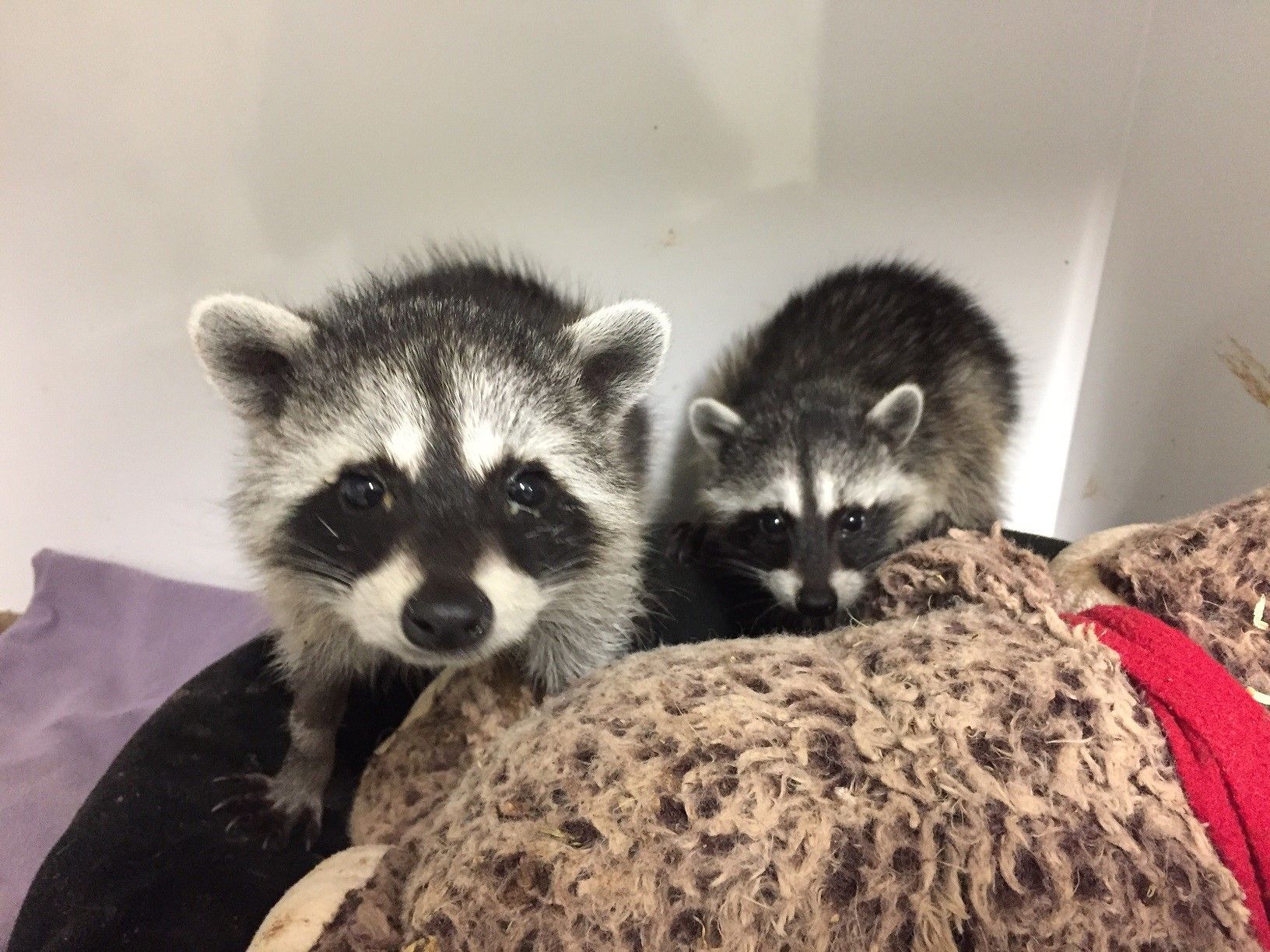 Speaking of home and roads…these 3 raccoon babies found themselves far from home, on a vehicle transport no less. The truck was bringing cars from a California dealership to an Arizona Dealership.
Talk about wrong place wrong time!
When they arrived at Southwest Wildlife Conservation Center, they were only 6 weeks old and suffering from malnourishment and dehydration.
It was touch and go for one of them, but now, all are thriving.
Currently in our clinic, they will soon be moved to our rehab area when they get a little bigger.
Final stop on their journey home… the wild.
Many of our rescued animals require a little extra medical care before they can be released. We are fortunate to have vets who donate their time and skill, however Southwest Wildlife is still responsible for tests and medicines. Please consider donating today, to offset these costs.