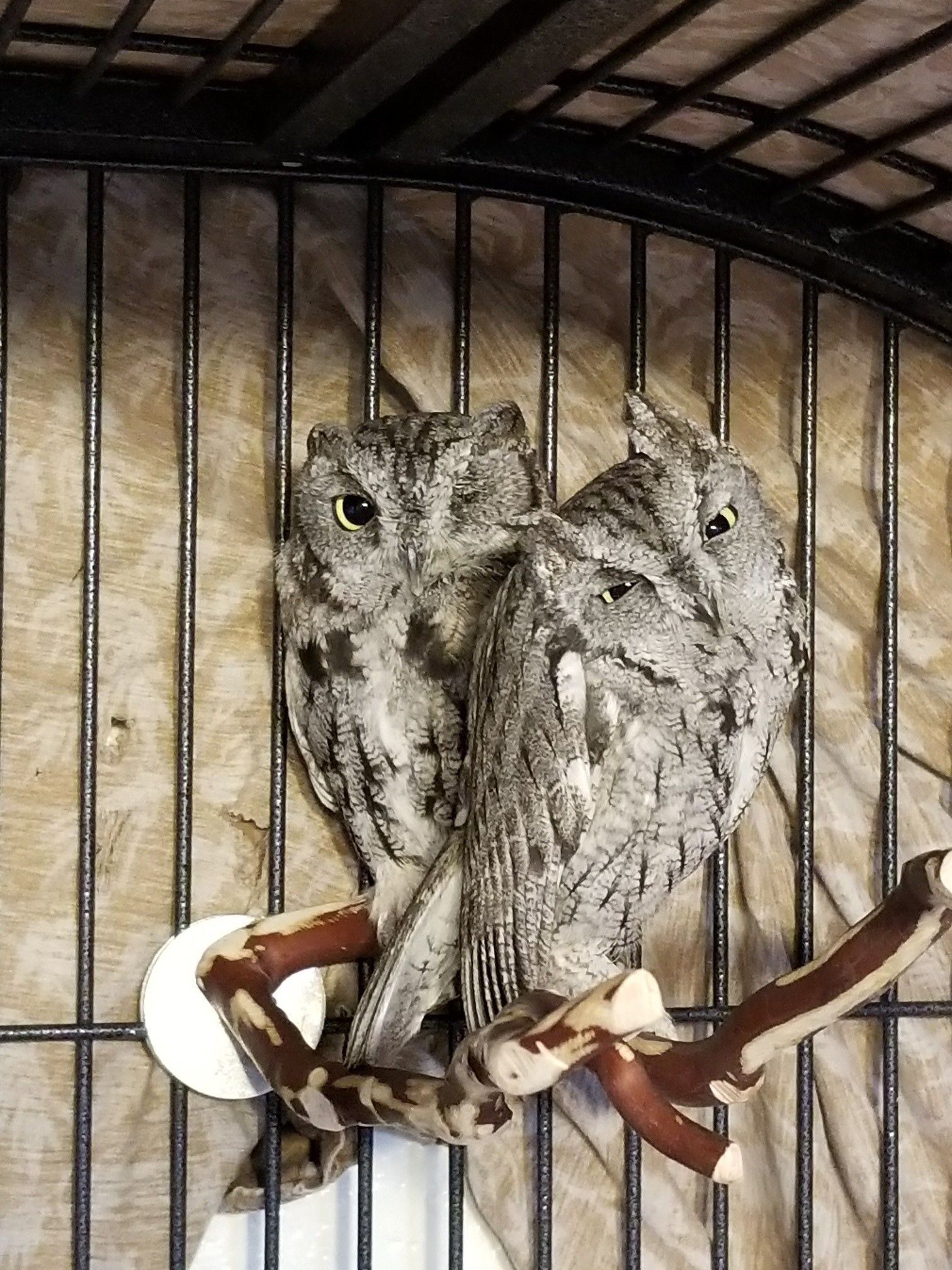 These two Western Screech Owls came to Southwest Wildlife from Wild at Heart, a local raptor rescue. Similar missions… to rescue, rehabilitate, and release... but in their case—birds.
You might notice a little something unique about both owls.
Minty had a misfortunate run in with a car, and lost the use of his left eye.
Kurt on the other hand sustained an injury from an unknown source and has a permanent head tilt.
His quirky appearance is only a part of his charm.
As an accredited sanctuary, Southwest Wildlife assists other sanctuaries needing to make room for other animals.
We are hoping to use one or both birds as education or ambassador animals.
What is certain, is how adorable these two little owls are.