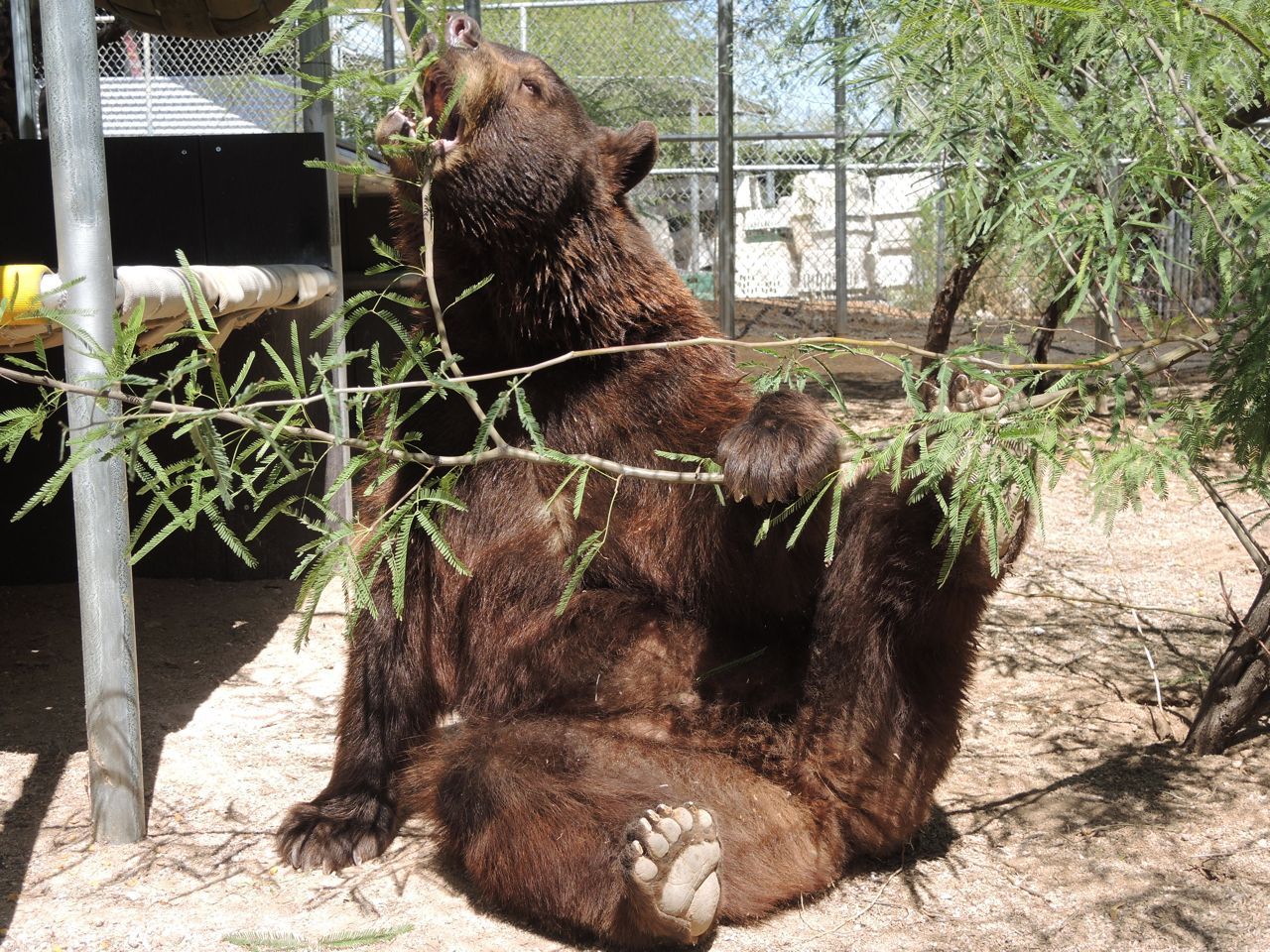 Thanks to generous donations, and volunteer time, our newest bear playground is now open!
We currently have 5 Black Bears. With creative gate keeping, they all have access to the area, although not at the same time.
This new playground allows our bears more room and offers a jungle gym for added enrichment and exercise.
The area is set back from the tour route so it provides a place for the bears to be off-exhibit.
None of our bears had encountered Mesquite trees, so the trees themselves and the pods they develop have become a delectable fascination!
Creating a stimulating environment for our bears, and eliciting some of their natural behaviors such as exploration, foraging, manipulating objects or simply playing, make for happier healthier animals.