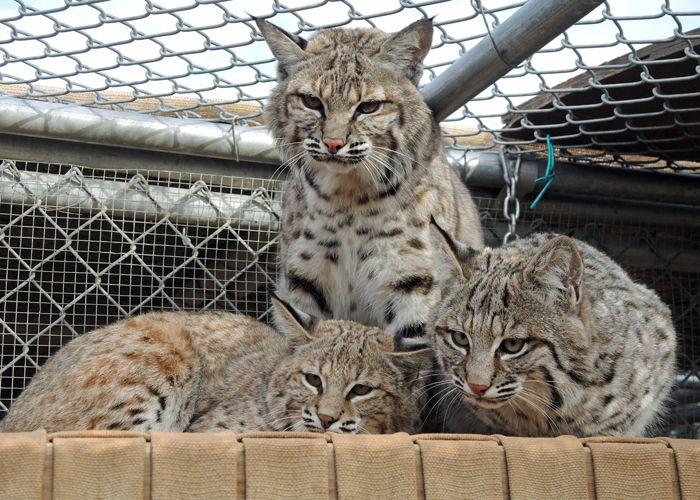 Time for an update on our brand new foster bobcat mother – Dizzy.
We kept careful watch on Dizzy and the two orphaned bobcat kittens introduced to her in August.
Weeks turned into months, and Dizzy's natural instincts bloomed. What's especially amazing about her reaction to the kittens is that she was only with her own mother for a short time before she was orphaned and arrived our the sanctuary.
These days Dizzy delivers serious threats with her voice and body if you approach "her babies."
We count on our Wild Family monthly donors to make these life stories possible. As always, thank you!