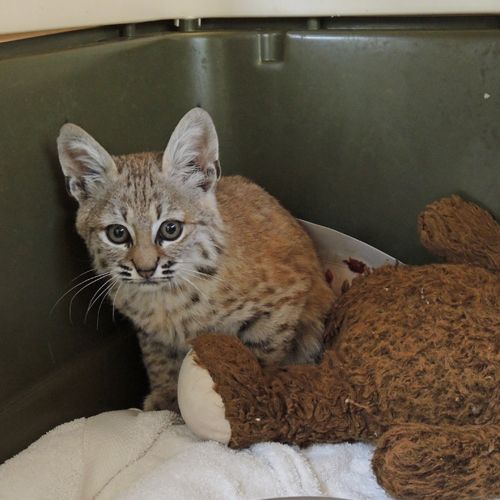 Here is one of Dizzy's foster kittens in the clinic before introduction to his new "mother."
Her new babies arrived separately during the late, hot summer. This kitten needed only a few weeks in the clinic for health checks and monitoring; while the other needed so much more.
Both kittens were alone and confused, but fierce and very frightened of people, making them perfect candidates for release to the wild once they are old enough.