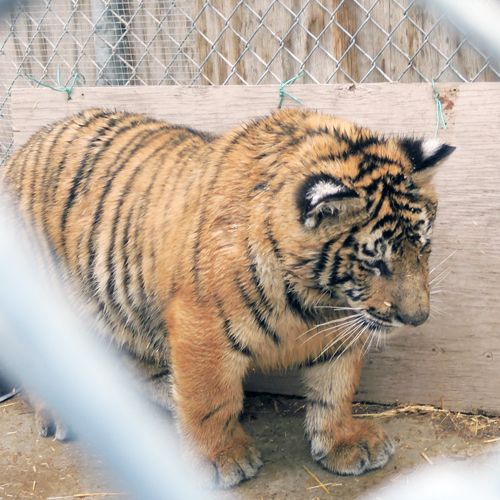 When two tiger cubs were found in the Phoenix area this week, Southwest Wildlife was pleased to help the Arizona Game and Fish Department by providing safe and secure temporary housing for the big cats for several days. The tigers were picked up this afternoon by Out of Africa, a wildlife park near Camp Verde, Arizona.
See part of the story here: http://www.abc15.com/dpp/news/region_phoenix_metro/central_phoenix/2-tigers-found-in-backyard-at-valley-homes-taken-to-rehab-facility
Southwest Wildlife strongly advocates the principal that we should keep the wild in our hearts, not in our homes. Although a baby wild animal might appear cuddly and appealing, it will eventually grow up into an adult wild animal.