NEWS FROM THE SANCTUARY
KEEP UP WITH WHAT'S HAPPENING - HERE'S THE LATEST!
---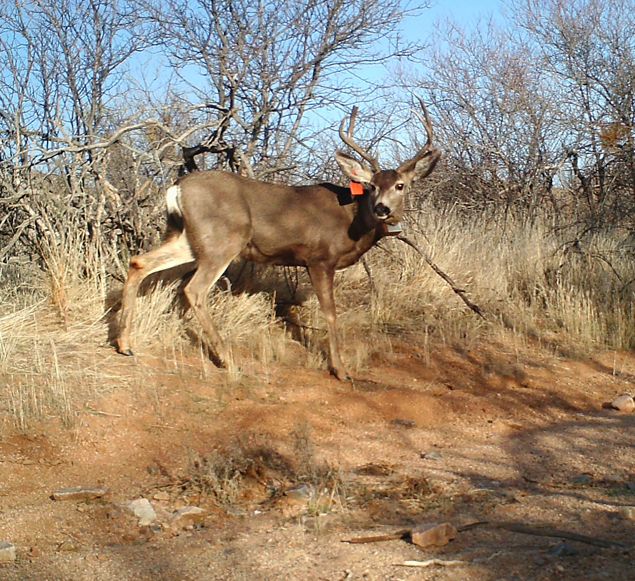 Wednesday, March 18, 5-7 PM - Lessons learned about wildlife monitored by the McDowell Sonoran Conservancy and its partners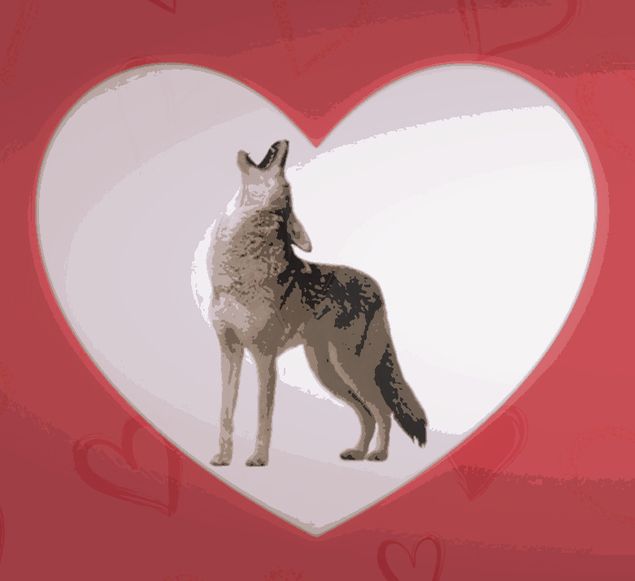 Treat your love to something wild for Valentine's Day!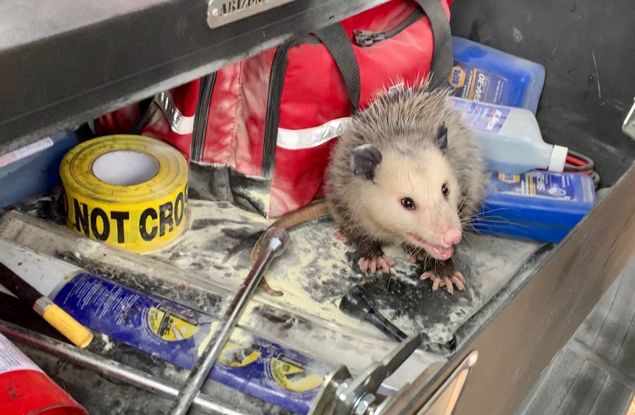 You just never know what Santa will bring you! See the video!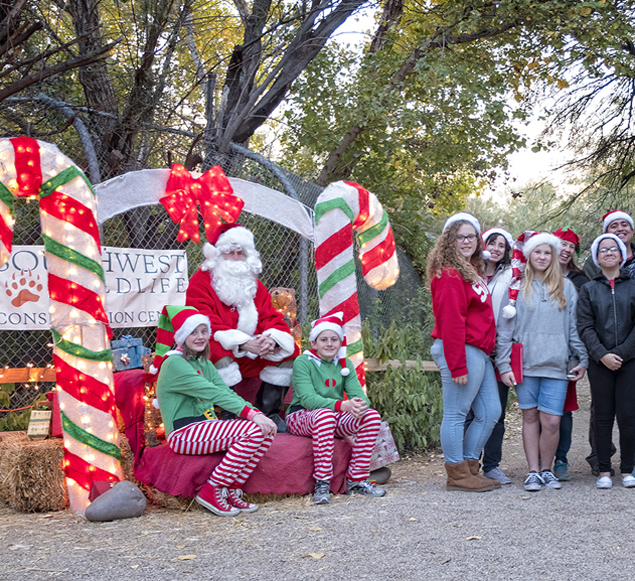 Saturday, Dec. 21, 5-7 PM
A fun, family-friendly holiday event with the animals! REGISTER TODAY!  https://bit.ly/37U2V5x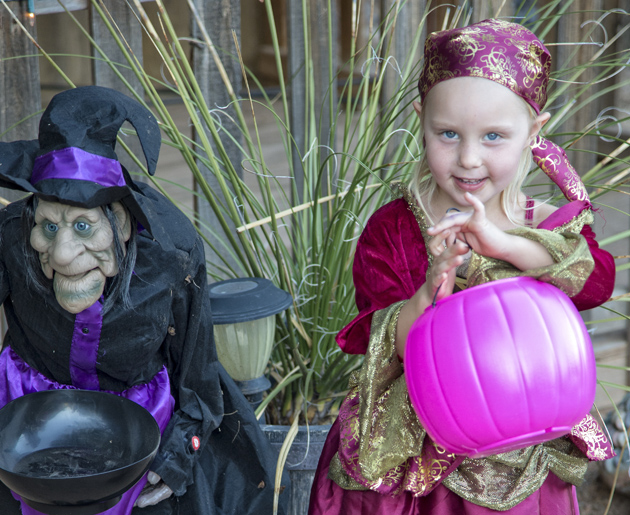 6TH ANNUAL HOWL-O-WEEN PARTY is Saturday, October 26!
Register online then come out, bring the kids and trick-or-treat around the sanctuary.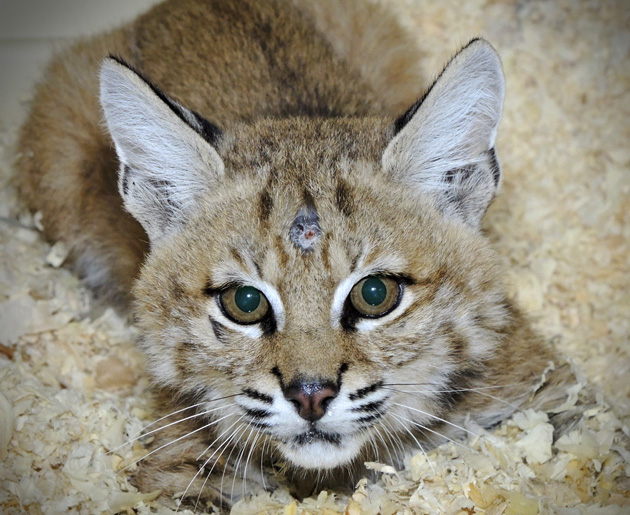 Separated from his family, he's trying to be tough and scary to keep everyone away.  We know he's just confused and afraid.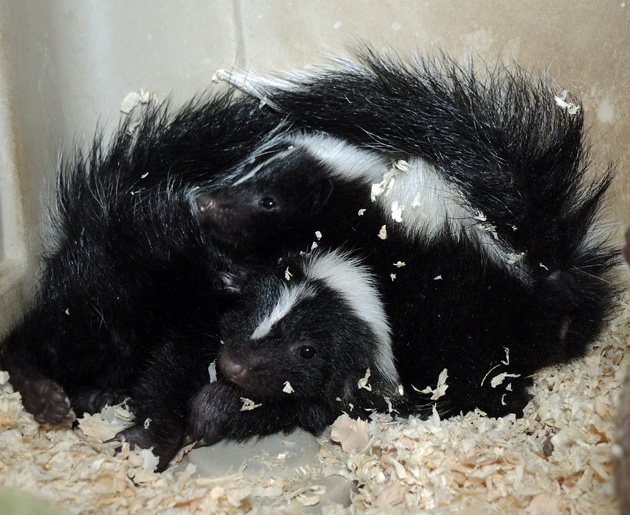 How cute are these skunk siblings? 
The 3 little ones are eating from dishes on their own so they won't need to be handled to be fed. That's an important milestone in their journey toward possible release.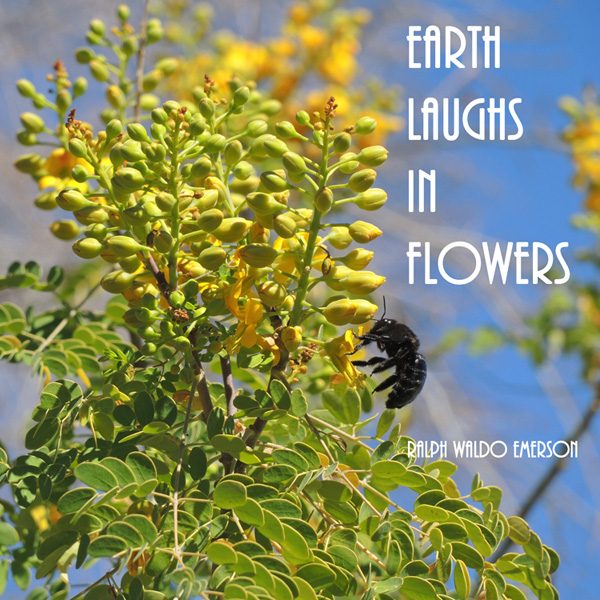 Every day is Earth Day! But today is a good day to celebrate everything the Earth shares with us.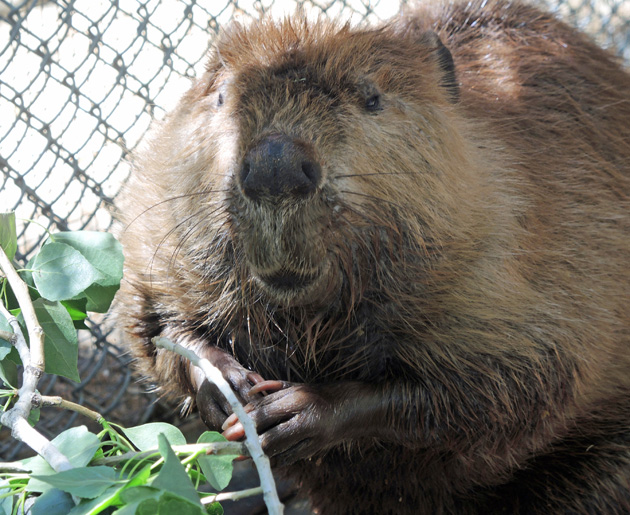 Beaver Rescued From Canal
Look who showed up yesterday! This adult beaver was rescued from SRP's Grand Canal in Phoenix. There's some food there, but it's not an ideal spot at all. When people began to harass him it was time to intervene. We have a perfect release spot in mind for him where there are other beavers and no people. He'll be ready to go very shortly!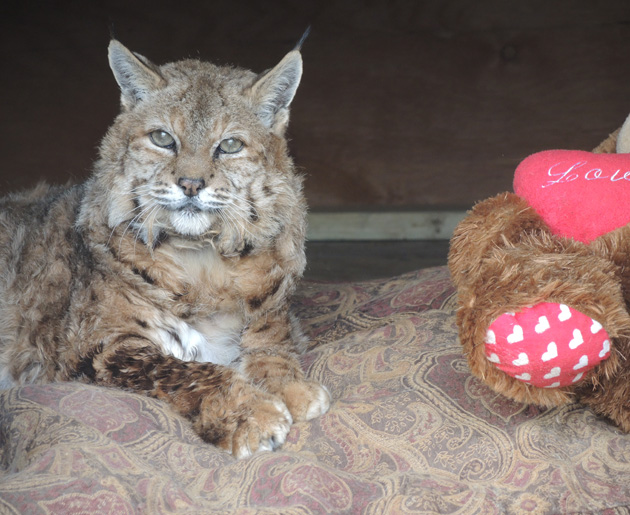 Bob Kitty turns 21 this year. She's not great at grooming herself any longer, but she's quite clear about her likes and dislikes. Likes: enrichment, boneless, skinless chicken pieces, a mouscicle, and her big, soft bed. Dislikes: being interrupted when napping with her favorite teddy by people who aren't serving her favorite meal items. :)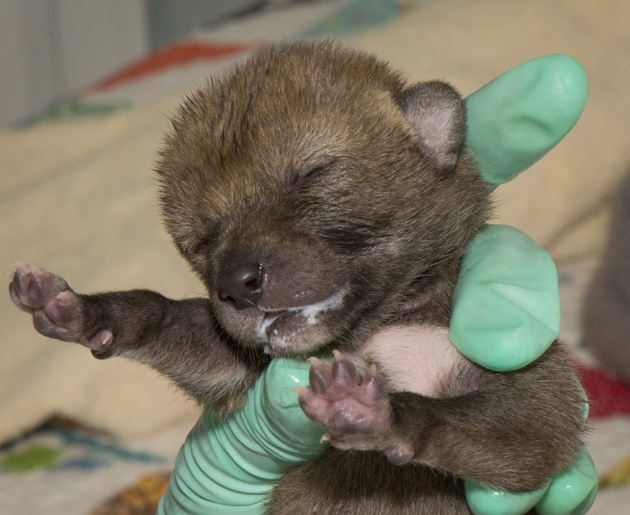 We're expecting! Seriously, any minute now we're expecting the flood gates to open and baby season to begin. All through the winter months we've cared for javelina babies, but from now until well into the summer months and beyond, bobcats, coyotes, skunks, raccoons, badgers, ringtails, and fox babies are likely to appear. Some arrive in cardboard boxes, some in small crates, some in nets and traps. One way or another they find us. And we'll be here, as we have been for 25 years now - 24/7, 365 days a year - ready to do whatever it takes to help them get from fragile to freedom or to give them a forever sanctuary home. There's lots of preparation to do and supplies to purchase. Your help is always appreciated, because you save lives with every donation.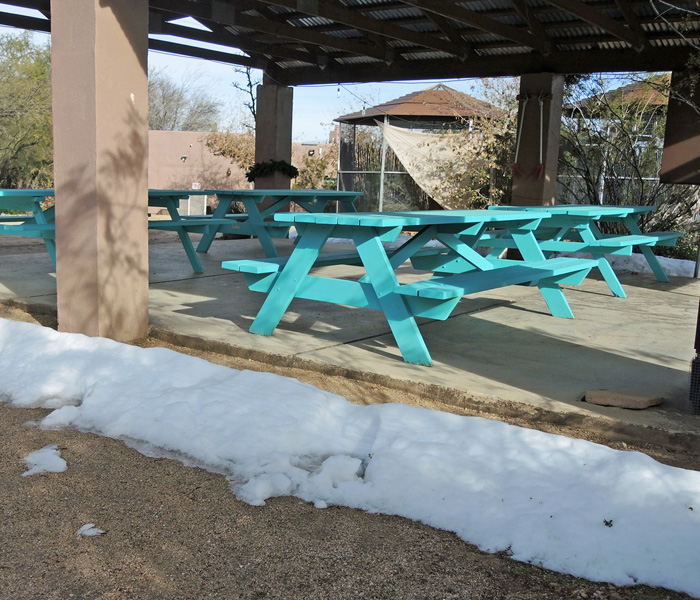 Clean up and repairs are underway at the sanctuary.  Crews cleared the tour path first so that we could once again welcome visitors.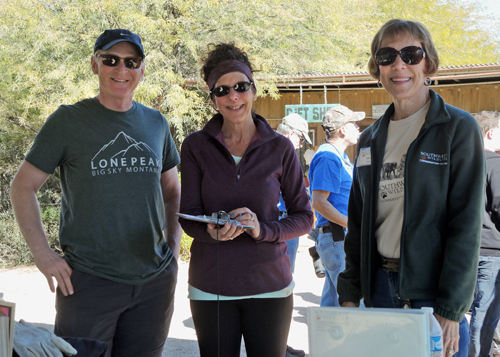 The snow is gone and the temperatures are beautiful. REGISTER for a tour!