Camp Wild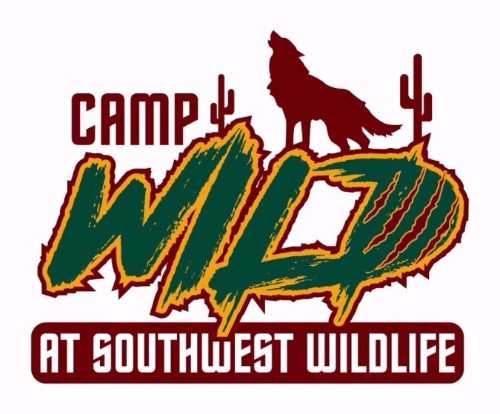 Fur, Feathers, and Scales
Camp Wild is going to dive into the world of animals by what they are covered in! From the scales of a tortoise to the fur of a mountain lion campers will discover the animal kingdom first hand!  
Bringing up Baby
With hands on lessons, campers will discover the different ways animals raise their young and what to do if they come across a baby in the wild. They will also discover how SWCC raises orphaned and injured wildlife to release back into the wild.
Desert Discovery
From snakes to mountain lions, campers will learn how these animals coexist in the Sonoran Desert and what makes this ecosystem truly amazing!
Feeding Frenzy 
What is a black bear's favorite treat? How much meat does a mountain lion eat? From omnivores to carnivores campers will learn about animal diets and how they are essential to saving our wildlife! 
Animal Rescue 911
Campers will learn how SWCC rescues and rehabilitates injured wildlife. With interactive mock activities campers will take an in-depth look at how our vets and vet tech save injured wildlife.  
Jr. Rescuers
From making bear bowls to learning how to splint a broken leg campers will work alongside our animal care staff to learn what it takes to be an animal rescuer!
---
                             To register for Camp Wild click HERE! 
Join us at Southwest Wildlife for a week of fun at Camp Wild! Campers will discover Arizona native wildlife though interactive lessons, games and activities. Each day the campers will meet a new live animal and learn what it takes to rescue, rehabilitate and release native wildlife. Camp Wild is a week-long day camp your child will never forget! 
---
                                Ages                Dates                      Topic                           Time                   Price
                                6-7 years        
                                                     June 5th - 9th            Bringing up Baby                    9am-3pm                    $275.00 
                                                     June 19th - 23rd          Desert Discovery                  9am-3pm                    $275.00
                                8-9 years      
                                                     June 12th - 16th        Animal Rescue 911                 9am-3pm                $275.00
                                                     June 26th - 30th        Desert Discovery                     9am-3pm               $275.00
                                10-12 years   
                                                     June 19th - 23rd        Jr. Rescuers                              9am-3pm                   $300.00
                                10-15 years   
                                                     June 26th - 30th          Jr. Rescuers                            9am-3pm                   $300.00
---