SPONSOR AN ANIMAL
SHARE THE CARE - SPONSOR A WILD ONE!
---
Southwest Wildlife Conservation Center (SWCC) cares for hundreds of wild animals each year, including many that can never be released back into the wild.  We provide those animals a forever home at our sanctuary.  Some of these animals serve as important ambassadors to educate visitors during tours of our sanctuary or for educational programs in the community.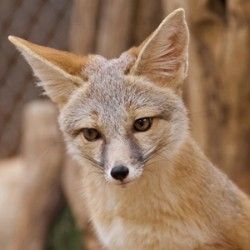 By sponsoring a sanctuary animal, you are helping SWCC provide the proper food and care necessary for that animal, and others like them, to live out the rest of their lives with us.  
A sponsor package makes a wonderful gift for the animal lover in your life, or become a sponsor yourself and show your love for wildlife.
Along with some of your returning favorites, you may occasionally see some new faces on our sponsorship list.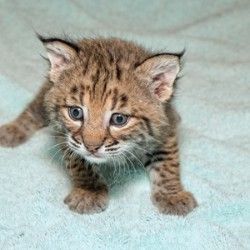 We also give you the option to sponsor a nursery baby.  A variety of displaced wildlife babies come to our sanctuary year-round. Just like us, you will not know what baby animal you will get until your sponsorship package arrives!  While all the other animals available to sponsor are either educational animals or permanent residents you can meet on a tour, nursery babies cannot be viewed by the public.  These wild babies need their privacy and limited association with people, so they will remain wild enough to be released back where they belong.  Your sponsorship will make a world of difference for their future!  
If you do not see your favorite animal listed, please contact us at education@southwestwildlife.org or call 480-471-3621.
Want to add more sponsorship swag? If you are sponsoring as a gift for that special someone, you are welcome to add a cap or stuffed animal from our gift shop. $25.00 includes the item and shipping which will be sent with the certificate and photo. 
Share the care - sponsor your favorite animal today.  Thank you!
---
Under IRS guidelines, we are required to disclose an estimate of goods or services in return for contributions over $75.00. The estimated fair market value of goods and services received for the animal sponsorship packages are as follows: 
Level 2 ($150): Includes 2 tour tickets valued at $50. 
Level 3 ($300): Includes 4 tour tickets valued at $100.
If the tour tickets are not used the entire amount is tax deductible. Donations are tax-exempt under code 501(c)(3) of the Internal Revenue Service. A letter will be sent detailing your gift.