SPRINGTIME ENRICHMENT PARTY
GIVE BACK TO WILDLIFE
---
Join Southwest Wildlife for the annual Springtime Enrichment Party on Saturday April 8, at 10:00 AM!
"Enrichment" is a wildlife management term describing special, unique activities and treats that encourage sanctuary animals to have fun, exhibit wild behaviors, and make their days more interesting. Celebrate the coming of Spring with our Animal Care specialists and knowledgeable Trail Guides and give back to our native Arizona wildlife.
Each table at this event will work on an enrichment project. Past projects have included special tubes full of scents and treats, boxes of treats decorated with bright spring colors, Easter hard-boiled eggs and more! Once all projects are complete, guests can roam the sanctuary and observe the animals enjoying those special treats.
Only 8 tables are available for this event: 4 Premium Tables and 4 Standard Tables. Guests seated at Premium Tables will SAFELY enter the animals' enclosures and place enrichment themselves for the black bears, mountain lions, and coatimundis. Animals are randomly assigned to both Premium and Standard tables.
Each table seats a maximum of 6 people. $250 per Premium Table, $150 per Standard.
Click the "Book Now" button to secure your table before they sell out!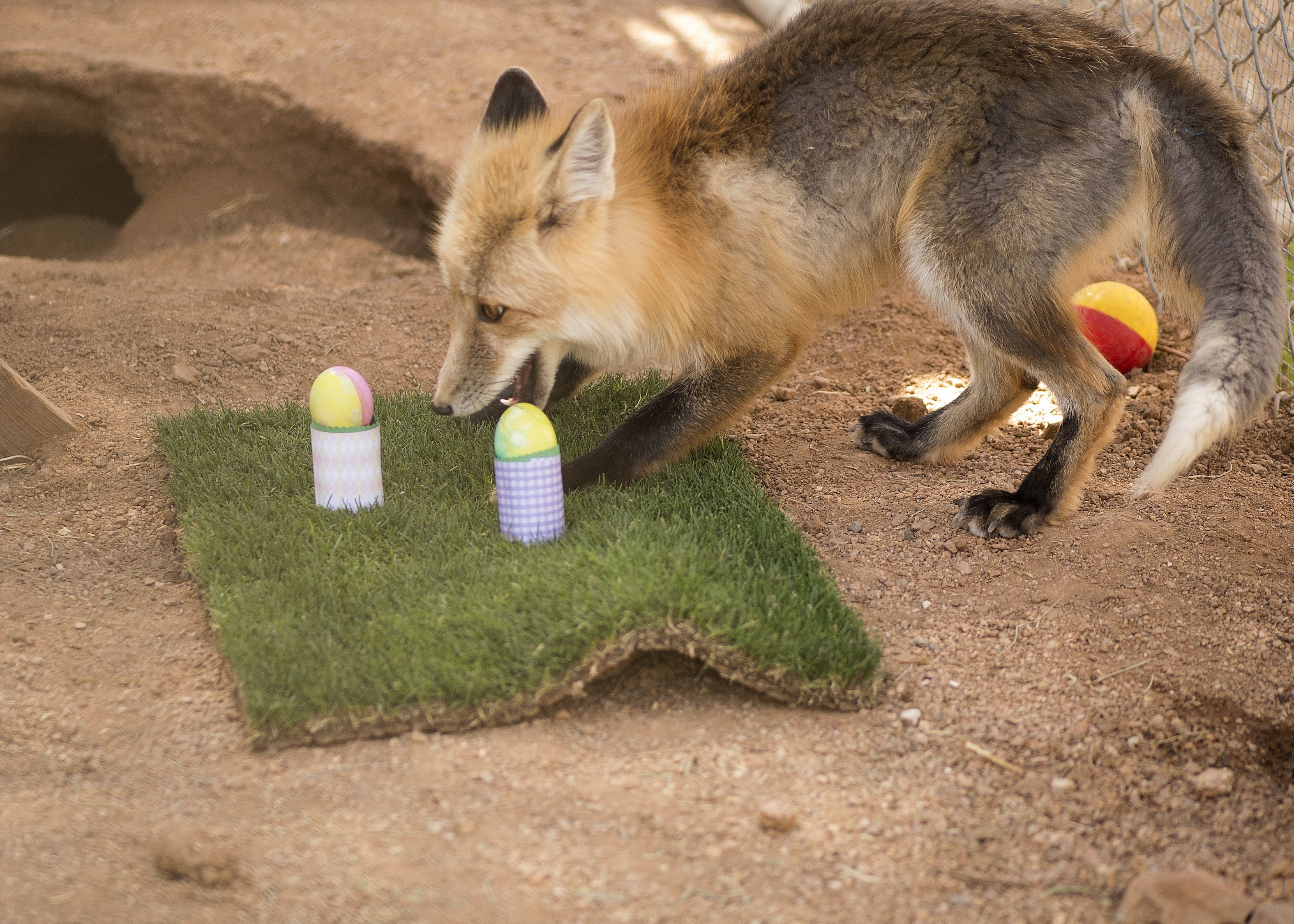 This event takes place completely outside. Dress for the weather, bring water and wear close-toed shoes. Allow at least 2 hours for your experience.
If you need additional information please contact our Education Department at (480) 471-3621 or contact us.
SWCC is a 501(c)(3) nonprofit organization. We receive no state or federal funding. Event fees go to help feed and care for the animals at our center.