Upcoming Events in Fall 2017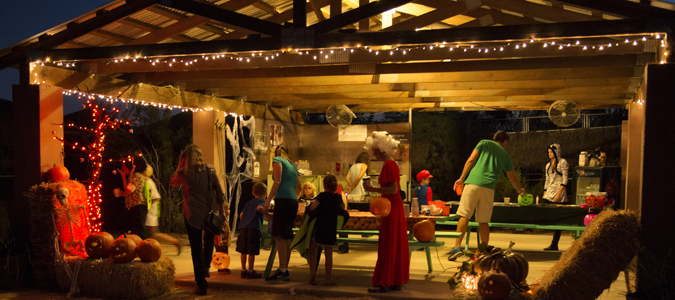 Southwest Wildlife offers special events at our sanctuary and offsite locations throughout the year. Special Events include select holiday gatherings, enrichment parties for the animals, and guest speakers. Please check out our Visit Us page to register for a special event
Coming up this Fall 2017...
Paint and Draw Wildlife from Life with Artist April Howland
Paint and draw wildlife from life at Southwest Wildlife. Being offered for the very first time—a painting class with local artist April Howland. Howland's work features wildlife and pets in bold, gorgeous color. This four-week long course begins with a tour of Southwest Wildlife Conservation Center to introduce you to our gorgeous wildlife models—bears, mountain lions, bobcats, coyotes, foxes and more. Subsequent weeks will allow you to sit at the animal enclosures as long as you like to draw or paint from real life. Howland will offer activities and coaching as you work on your pieces. Bring your own art supplies and easels. Sit and relax and become one with your art. All skill levels welcome. Pencil, Watercolor, acrylic and oils are all welcome. Artists are encourage to work several pieces over the course of each class time as animals are free to roam their cages and cannot be counted on to pose for too long! 
Cost:  $200/person for the entire 4-week series
Dates: Mondays, 9 am to 12:30 pm, October 23th, October 30th, Nov 6th, and 13th
Space is limited. Click here to register
---
Howl-o-ween! Friday, October 27th 5-8 pm
Join us for the wildest Trick-or-Treat ever to celebrate the spooky and the (super)natural !
This year marks the fourth year for this popular, family-friendly event trick-or-treat at SWCC.  Little ghosts and goblins can trick-or-treat at our wildlife sanctuary by visiting each wildlife habitat where they will receive a treat from the animals.  Hot chocolate, hot apple cider, and snacks will be provided.  We will also have games and photo opps!
This is a self-guided adventure with family-friendly surprises around every corner. The event opens at 5 pm and closes at 8 pm.
Adults and children are encouraged to wear a costume. Join us for a howling good time!
Adults: $25, Children ages 3-12yrs: $20, 2 and under free. This event sells out every year so get your tickets fast!
---
Fall Speaker Series is in the works. Please check back often for updates!
.