F881 Zoe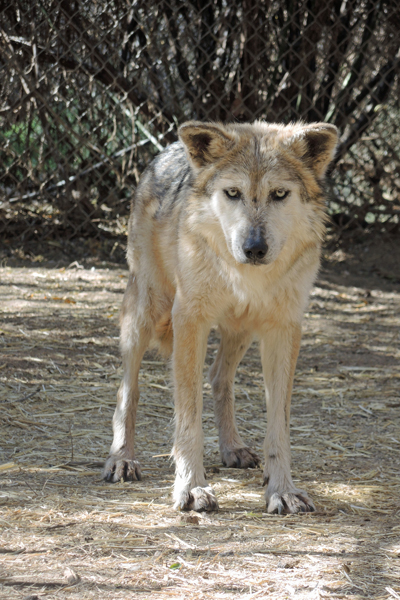 Mexican gray wolf F881, Zoe, was born at the Endangered Wolf Center in Eureka, Missouri, in 2004. 
She and her sister (F880 Tala) came to us in November 2005, from the Arizona-Sonora Desert Museum in Tucson, Arizona, where they lived for many years. 
Our Wild Family members (monthly donors) gave her the name Zoe (pronounced Zō), which is Greek for life. 
She's most noticeable for her unusual light-colored eyes. 
Zoe lived with her sisters for most of her life and was the lowest-ranking wolf in the group, but times have changed for her! 
Zoe is now living with M921, Amadeus, a true gentleman of a wolf, who knows how to treat a lady.  She is the queen of her enclosure and Amadeus defers to her on most things.