Presentations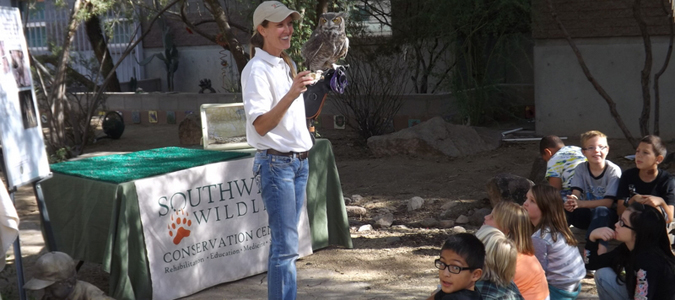 Southwest Wildlife offers:
Classroom presentations - Assembly presentations - Community Wildlife Programs
Learn about native Arizona wildlife while getting up close and personal with our live animal ambassadors. Currently we offer two presentations: Living With Wildlife and Sonoran Desert Wildlife. Programs may be customized to meet the needs of the group or organization.  
Living With Wildlife: Learn more about the wild animals that call Arizona home. In this program, our wildlife educators will dispel common myths and stereotypes surrounding our native wildlife as well as provide helpful tips for living peacefully with our wild animal neighbors. 
1 hour program length
4 ambassador animals
Supplemental power point presentation available upon special request (must have a compatible setup for a power point, please ask for more details if interested)
Sonoran Desert Wildlife: During this presentation, attendees will learn more about the fascinating creatures of the Southwest. Our wildlife educators will talk about the important niche or role that each animal plays in its ecosystem.
1 hour program length
4 ambassador animals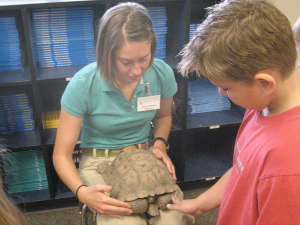 Presentation donation:
One-hour program - $300
Additional, same-day programs - $250 each
To request a presentation, please fill out the form below.
For more information please contact our Education Department at (480) 471-3621 or email education@southwestwildlife.org
Southwest Wildlife is a 501©(3) nonprofit organization. We receive no State or Federal funding.  Proceeds from presentations go directly to help feed and care for the animals at our center.